When:
February 18, 2018 @ 4:00 pm – 6:29 pm
America/Toronto Timezone
2018-02-18T16:00:00-05:00
2018-02-18T18:29:00-05:00
Where:
Delegation of the Ismaili Imamat
The Delegation of the Ismaili Imamat
199 Sussex Dr, Ottawa, ON K1N 1K6
Canada

Contact:
Music and Beyond
613-241-0777
---
Shashank Subramanyam, Master of the Indian Flute
Music and Beyond is delighted to announce that Shashank Subramanyam, the undisputed master of the Indian flute, will join Constantinople on February 18th, 2018 at 4:00 pm as part of the "Four Skies-Four Seasons" series held at the stunning Delegation of the Ismaili Imamat on Sussex Drive.
This concert, called Under the Indian Musical Sky, is the second of four concerts being presented by Music and Beyond, in partnership with Aga Khan Museum and Constantinople.
Grammy-nominated musician Shashank Subramanyam performs throughout the world and has made over 70 recordings.
Tickets:
$30 for adults
$20 for students
$10 for young people ages 3-15.
$50 Special reserved section tickets.
$65 Family tickets (for a family of 4)
$70.00 Family tickets (for a family of 5)
Tickets are available at www.musicandbeyond.ca or by calling 613-241-0777.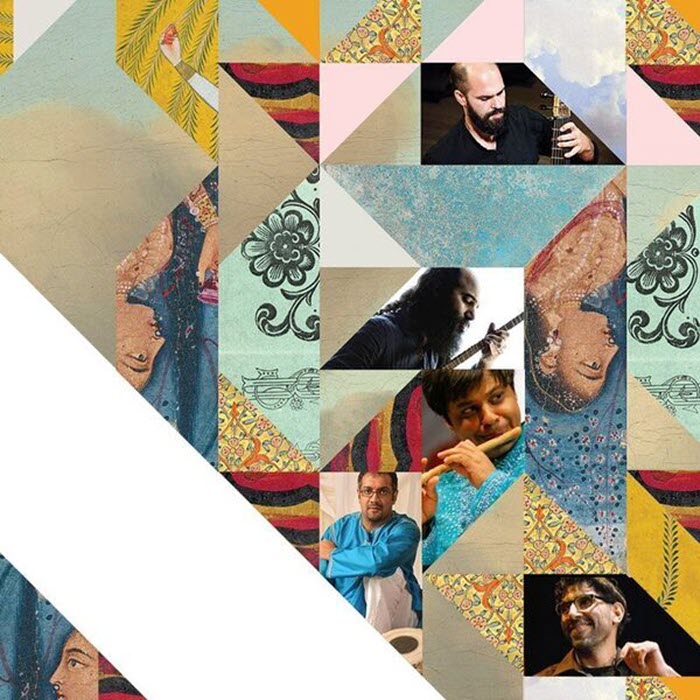 Under the Indian Musical Sky
The undisputed master of the Indian flute, Shashank Subramanyam, joins the musicians of Constantinople to create enthralling musical frescos that take shape through improvisations and new compositions. This concert will pay tribute to the late master of the sarangi, Dhruba Ghosh, who was a close collaborator of Constantinople.
Shashank Subramanyam, indian flute / flûte indienne
Kiya Tabassian, setar & vocals / sétar & chant
Pierre-Yves Martel, viola da gamba / viole de gambe
Parupalli Phalgun, mridangam, khanjira & konnakol
Keyvan Chemirani, tombak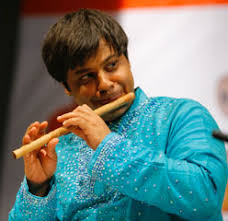 Maestro Shashank Subramanyam, a Grammy nominated exponent of the Flute, began performing for the general public at the age of six in 1984. He was the youngest musician to have been invited by The Music Academy, Chennai to perform the senior most slot of The Music Academy, (often performed by Legends of Indian Classical Music), at the age of 12 – a record yet to be broken in the history of South Indian Music.
Now with over 30 years of a successful career in the field of Indian Classical Music, Shashank's landmark concerts include Rashtrapathi Bhavan (The President's Palace at New Delhi) in 1992, Skopje Jazz Festival – Macedonia, Copenhagen Jazz Festival – Denmark, National Theater in Taipei- Taiwan, Fajr Music Festival in Tehran-Iran, Fes Festival in Morocco, The Smithsonian, Kennedy Center and National Academy of Sciences in Washington D.C., J. Paul Getty Hall – Hollywood, Cerritos Performing arts center in Los Angeles, Eastman School of Music – Rochester, World Music Institute – New York, Asian Art Museum – San Francisco, Xebec Hall and Across Fukuoka in Kobe and Fukuoka, Japan, Hong Kong Museum of Art – Hong Kong, World Flute Conference – Nashville, Sawai Gandharva Festival – Pune, Saptak Festival – Ahmadabad, Dover Lane Music festival – Calcutta, India Music Group – Bombay, Theater De- La-Ville, UNESCO & Musee Guimet in Paris -France, Tropical Institute – Amsterdam, The Lowry in Manchester-UK, The Sage in Gateshead – UK, Modigliani Hall -Padova-Italy, Museum Rietberg –Zurich, The Adelaide Festival- Australia, Improvisation Festival in Lausanne- Switzerland, Seoul Plaza in Seoul- Korea and a host of other prestigious institutions across the world.
Trained by father Subramanyam and vocal maestros R.K. Srikantan and Palghat K.V. Narayanaswami and under Pandit Jasraj in Hindustani Music, he is presently considered one of the best Bamboo Flute artists and is hailed so by the Indian and international media alike. The BBC World TV telecast a documentary on Shashank titled "Destination Music", recently.
Shashank has collaborated with hosts of legendary musicians and bands from India and around the world including Guitarist John McLaughlin, Paco De Lucia, Tabla Maestro Zakir Hussain, Ustad Sultan Khan, Pt. Vishwa Mohan Bhatt, Pt. Ajoy Chakraborthy, The New Jungle Orchestra, to name a few.
With scintillating, primal tones he truly sings through the most organic and ancient of all instruments. His logic-defying virtuosity is the result of a magical innate talent coupled with the best possible training. Shashank has propelled the Bamboo flute into an enviable position by his playing techniques of which "the multi flute transposed fingering technique" and the "dual octave production" have won him world acclaim.
Shashank has enthralled audiences in India, USA, Canada, Macedonia, Hungary, Bangladesh, UK, France, Holland, Belgium, Germany, Switzerland, Austria, Italy, Denmark, Norway, Portugal, Spain, South Africa, Kuwait, UAE, Qatar, Oman, Bahrain, Iran, Morocco, Indonesia, Sri Lanka, Malaysia, Singapore, Australia, New Zealand, Japan, Hong Kong, Taiwan, Philippines and Korea.
Shashank is one of the youngest recipient of the "A Top" ranking in the All India Radio and TV. A recipient of the "Kalaimamani" from the Government of Tamil Nadu, "Kuzhal Arasar" from the prestigious Kellogg School of Management, Chicago, the prestigious Grammy Nomination for the CD album with Guitarist John McLaughlin for the year 2009, "Proclamation to the city" award by Cities of Tulsa and Memphis, USA, Empanelled artist of the ICCR under Outstanding and senior category since 1995, Rotary awards of excellence 1995 and 1997. Shashank has over 70 CDs and several DVDs to his credit.