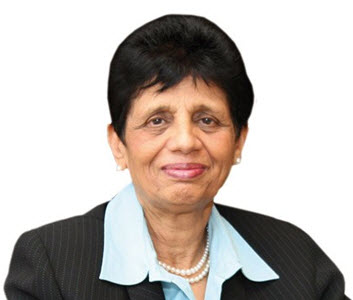 Veena Rawat, O.C.
Veena Rawat has received the Order of Canada, the Public Service Award of Excellence, and many others.

Veena Rawat is recognized for her contributions to telecommunications engineering and for leading the charge to establish a global regulatory framework for radio spectrum management.


Mohammed Azhar Ali Khan, C.M.
Mohammed Azhar Ali Khan has received the Order of Canada, the Order of Ontario and the Queen's Diamond Jubilee and Golden Jubilee medals for his work as a journalist.

He is known for his leadership of Muslims in Ottawa and his efforts to promote better understanding between Canadians of diverse faiths and backgrounds.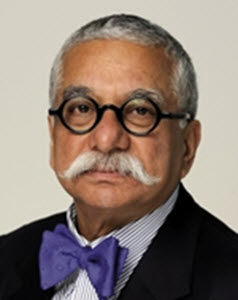 Vern Krishna, C.M.
Mr. Vern Krishna has received the Order of Canada, Queen's Diamond Jubilee Medal, Fellow of the Royal Society of Canada, and many other awards.

A Law professor at the University of Ottawa, he is one of Canada's leading tax scholars.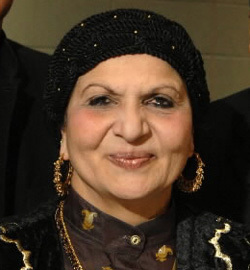 Nazira Tareen
Nazira Naz Tareen is a receipient of the 2012 (inaugural) Order of Ottawa award that recognizes outstanding residents and meritorious service within the City of Ottawa. Immigrated from India, Nazira embodies the values that define us as Canadians. She values diversity, builds bridges of understanding and contributes in her many roles to making ours a better community.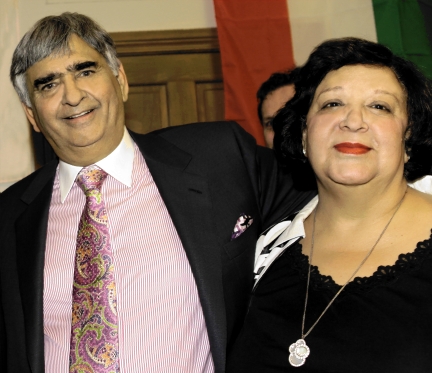 Bill Malhotra
Bill Malhotra is a recipient of the 2015 Order of Ottawa award and the Entrepreneur of the Year award from the Indo Canada Chamber of Commerce. CEO, President and founder of Claridge Homes, Bill Malhotra has built a range of homes, from basic and affordable to exclusive and expensive residential units. He supports numerous charities and non-profit organizations in Ottawa.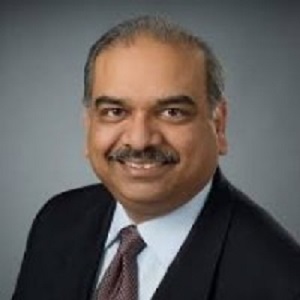 Dr. Nishith Goel
Dr. Goel is a recipient of the 2016 Order of Ottawa and the City of Ottawa Immigrant Entrepreneur Award. He strongly believes in contributing to the community. He has served as a member of the Board of Directors of the Community Foundation of Ottawa, Chair of the Queensway Carleton Hospital (QCH) Foundation and the Children's Hospital of Eastern Ontario Foundation.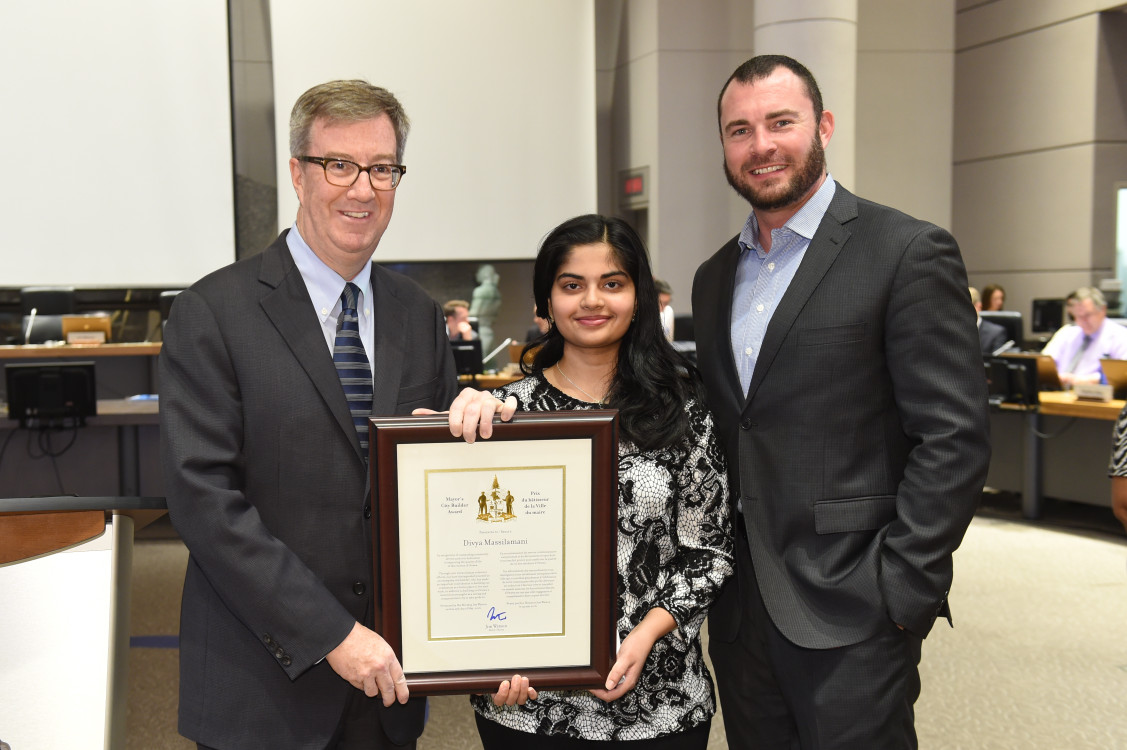 Divya Massilamani
Divya Massilamani received the Mayor's City Builder Award. It's a civic honour for her extraordinary commitment to making our city a better place today and for the future. At that time, she was a third-year Bachelor of Science student at the University of Ottawa. She has received many awards for her hard work, dedication and hundreds of hours of volunteering.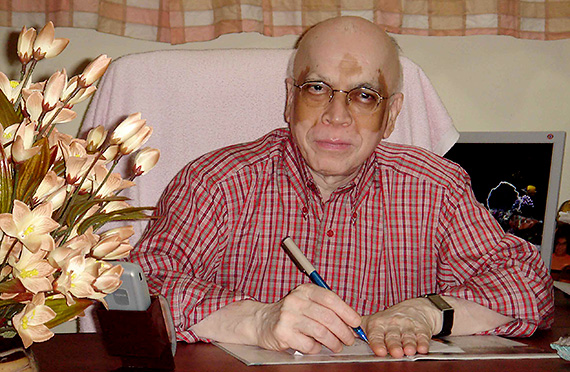 Dr. Chandrasekhar Sankurathri
Dr. Sankurathri has received Outstanding Humanitarian Service Award (Canadian Ophthalmological Society), Indo Canada Chamber of Commerce Humanitarian, Social Worker of the year 2014-15 and more. In 1989, he established the Manjari Sankurathri Memorial Foundation (MSMF) to provide free education for rural poor children, eye operations to poor people, and improving the quality of life for destitute and downtrodden in the society.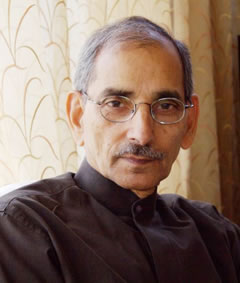 Dr. Shiv Chopra
Dr. Shiv Chopra is a world renowned scientist and the recipient of numerous academic awards, including a Fellowship of the World Health Organization, Canadian Journalists for Free Expression Integrity Award and ICA Volunteer Service Award. He . Originally from India he lives in Canada, since 1960. His academic qualifications include graduation in veterinary medicine, and M.Sc. and Ph.D. in microbiology.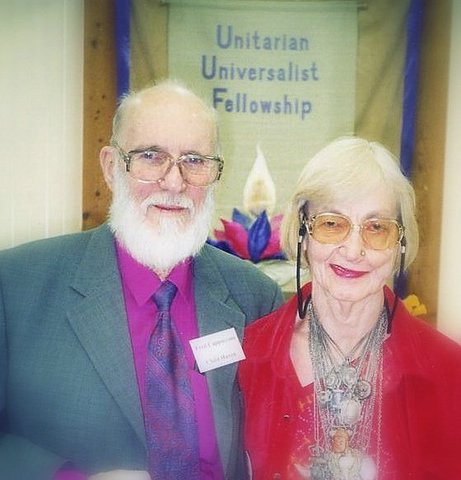 Bonnie and Fred Cappuccino
Fred and Bonnie Cappuccino received the Humanitarian of the Year award from the Indo Canada Chamber of Commerce in 1997. This Canadian couple has founded Child Haven Int'l with the mission to take care of poor children in four countries – India, Nepal, Bangladesh and Tibet. With nine homes (six in India), and a training centre for women in Ghaziabad, they are currently taking care of close to 1,300 children and 300 women.
Recipient of the Entrepreneur of the Year award from the Indo Canada Chamber of Commerce in 2006, Rashmi is an artist. She produced the award winning feature film, "A PASSAGE TO OTTAWA." It was released in North America and throughout the world in 2002.  Her more recent work has been in oil and acrylic mostly on canvas. Rashmi's paintings are included in several private collections in Canada, USA, Dubai and India. 
Raman Agarwal, received the Entrepreneur of the Year Award from Indo Canada Chamber of Commerce, Toronto in 2011. From the outset, Raman Agarwal's value-based leadership, conviction, passion, and drive have provided the impetus behind Akran Marketing transitioning into an industrial strength corporation. 
Kris Singhal received the Entrepreneur of the Year award from Indo Canada Chamber of Commerce in 1999. Over 30 years ago,  he started Richcraft with a singular passion for custom-building signature homes in some of Ottawa's most desirable neighbourhoods. His unwavering high standards, commitment to fairness and integrity, and ability to think big, have elevated Richcraft to a well-deserved position of leadership in the industry. 
Aditya received the Young Achiever of the Year award from Indo Canada Chamber of Commerce. A youth leader from Ottawa in STEM (Science Technology, Engineering and Mathematics), he has always had keen interest in science and the potential it holds to make a difference in the world. He has completed and has been awarded in numerous scientific competitions with his work on biofuels, HIV, and cancer research.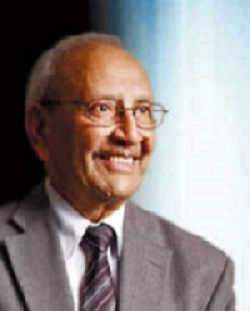 Dr. Shiv Jindal received the Humanitarian of the Year award from the Indo Canada Chamber of Commerce in 2001. A Kidney Transplant Specialist by profession, Dr. Jindal has donated $1 Million to kickstart Canada's first program in kidney disease prevention — half of the project's $2 Million goal. He remembers the name of every one of the thousands of patients who have ever been on his roster.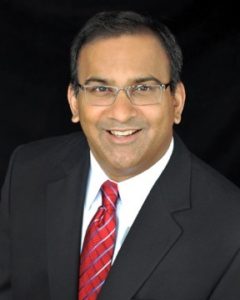 Dr. Bhargava has been recognized for his dedication to Ottawa with a Citizen of the Year Award from the City of Ottawa and a Community Builder Award from the United Way and various community service awards. His  charitable initiatives include the Maharaja's Ball that raised $1 million for local Ottawa charities and several other fund-raisers.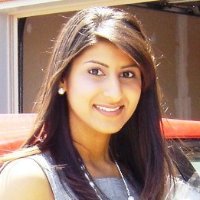 Natasha Rupani received the Community Activism (Youth Volunteer) Award from the City of Ottawa in 2006.
Seema Aurora
Seema Aurora received an Immigrant Entrepreneur Award in 2016 as someone whose business success and spirit have contributed to the local economy and serve as an inspiration to new Canadians to start their own businesses.